Warden of Gola
Location: Gola - Gripple Wall
Grade: E1 5b
Length: 20m
First ascent: K. Stewart, R. Kernan, 13/7/17
Start 2 m right of here Jean A Cheval at a thin seam through an overlap. Climb through overlap (small gear useful) and trend leftwards on flakes, then up and right to niche. Finish either directly or as per mail order Finpecia Who Gets the Credit.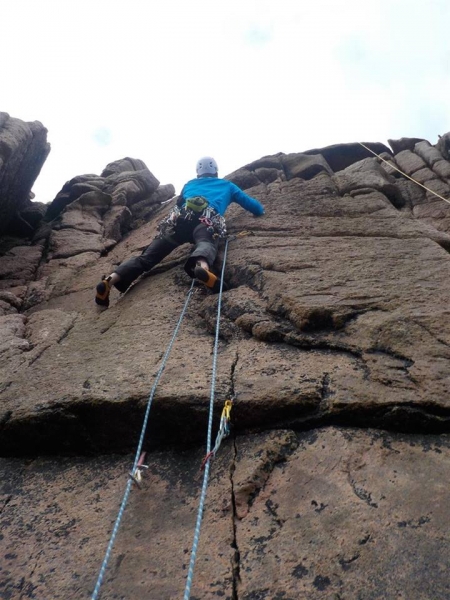 Kyle Stewart on the first ascent of Warden of Gola, Gripple Wall, Gola

Comments
No Comments have been added so far.