Sea Eagle
Location: Gola - Gripple Wall
Grade: HS
Length: No length recorded
First ascent: B.Johnston, T.Philson, Andrew Tees 17 June '95
Route Description:
Start as for Jean A Cheval and move right up into diedre on wall. Dodgy!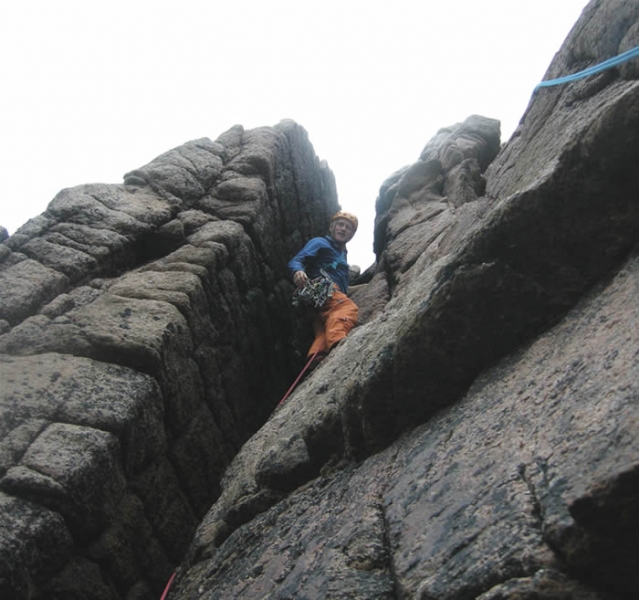 Sea Eagle, Gripplewall Area, Gola. - Climber Alan Tees.

Comments
Anthony Feeney - 02/08/2011
Definitely not dodgy, though it's a tight squeeze to start. Gets squeezy in the diedre later until you realise you should have moved out left. Crux is getting onto the wall, a decent HS.
Alan Tees - 29/04/2008
Not dodgy. Who said that?