Sheepdip Extreme
Location: Gola - Gripple Wall
Grade: S 4a
Length: 20m
First ascent: Alan Tees, Bill Magowan 2/05/2010
Route Description:
At the left (West) edge of Gripplewall, and around the corner, climb slanting edges to gain deep corner, which is bridged to the top.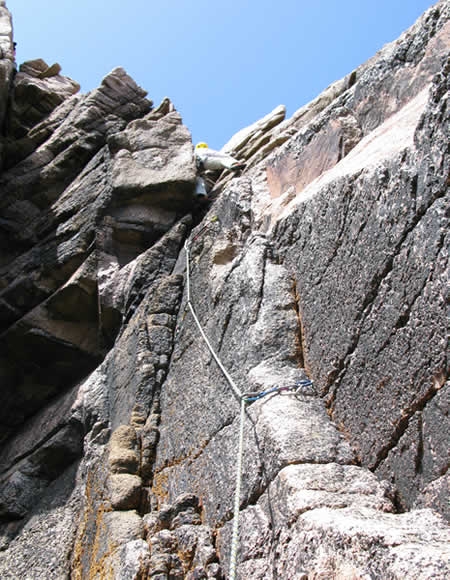 Sheepdip Extreme - Doubtful new route LHs of Gripplewall

Comments
Barry Watts - 26/12/2010
nothing jumped out at the time-I twisted my ankle badly soon after, maybe Gripple Arete might do ?
Alan Tees - 26/12/2010
Thought so, did she name it?
Barry Watts - 23/12/2010
Catherine Quin led this line using the arete on the left back in July 2003
Alan - 04/05/2010
I cant believe this wasnt done before! Martin Boner did something that answered to this description, I'll attach a photo, and if this is it I'll change the credits etc.
KEITH - 04/05/2010
well named