Ox Stair
Location: Happy Valli Crag
Grade: VS 4b
Length: 20m
First ascent: Alan Tees, Valli Schafer
Route Description:
Approx 4m left of the arete of "Vereker" this route gains the shallow right facing corners at half height, and up the vertical wall above using a large "Friend" in a pocket.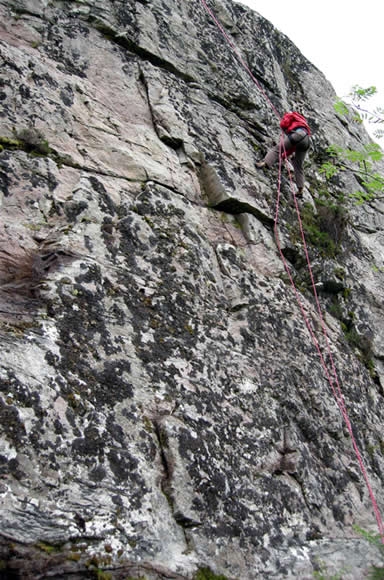 Valli abbing down Happy Valli Wall - "Ox Stair" takes the overlaps to her left.

Comments
George Carleton - 20/09/2009
Great wee route, well worth doing.
Chris McDaid - 29/08/2009
Decent route, grade spot on