3 Steps to Heather
Location: Happy Valli Crag
Grade: S 4a
Length: 15m
First ascent: Alan Tees, Valli Schafer, Angela Carlin 19/09/08
Route Description:
Less than 1m left of 'Prego', is a diagonal stepped corner, which is climbed to a ledge. Continue up on steep rock with good holds in a nice situation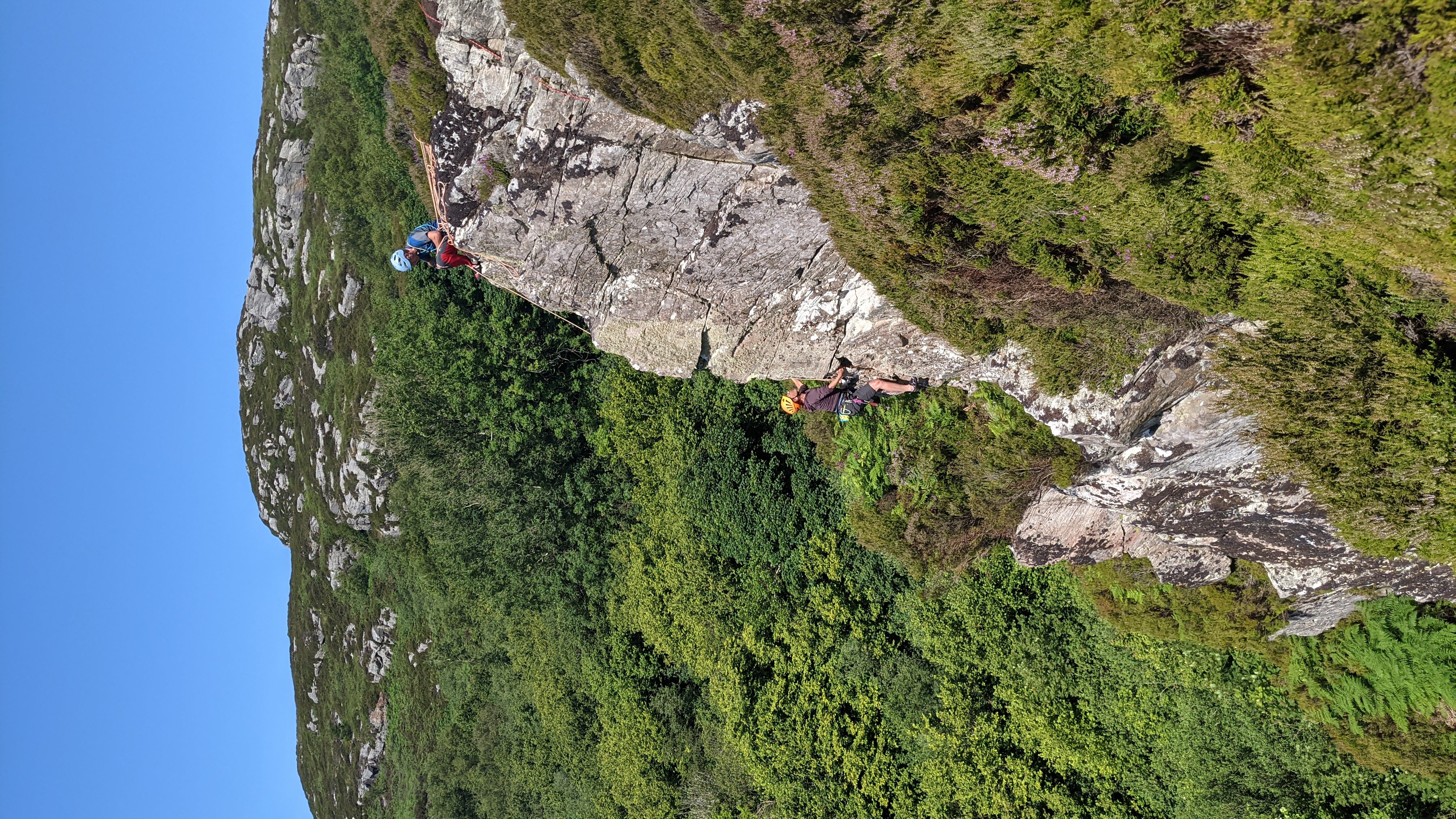 3 Steps to Heather

Comments
alantees - 19/07/2021
The heather is making a comeback. Nice top section up the arete (incorrectly shown on the topo). Better protected than most hereabouts.