Caratra Cracks
Location: Culdaff - Dunmore Head
Grade: VS 4c
Length: 14m
First ascent: Alan Tees, Neil Mahon 2020
Route Description:
Start:  Climb up to gain a deep wet crack just to the right of Dusty Mayday. Thin climbing above, staying parallel to the deep crack of Mayday.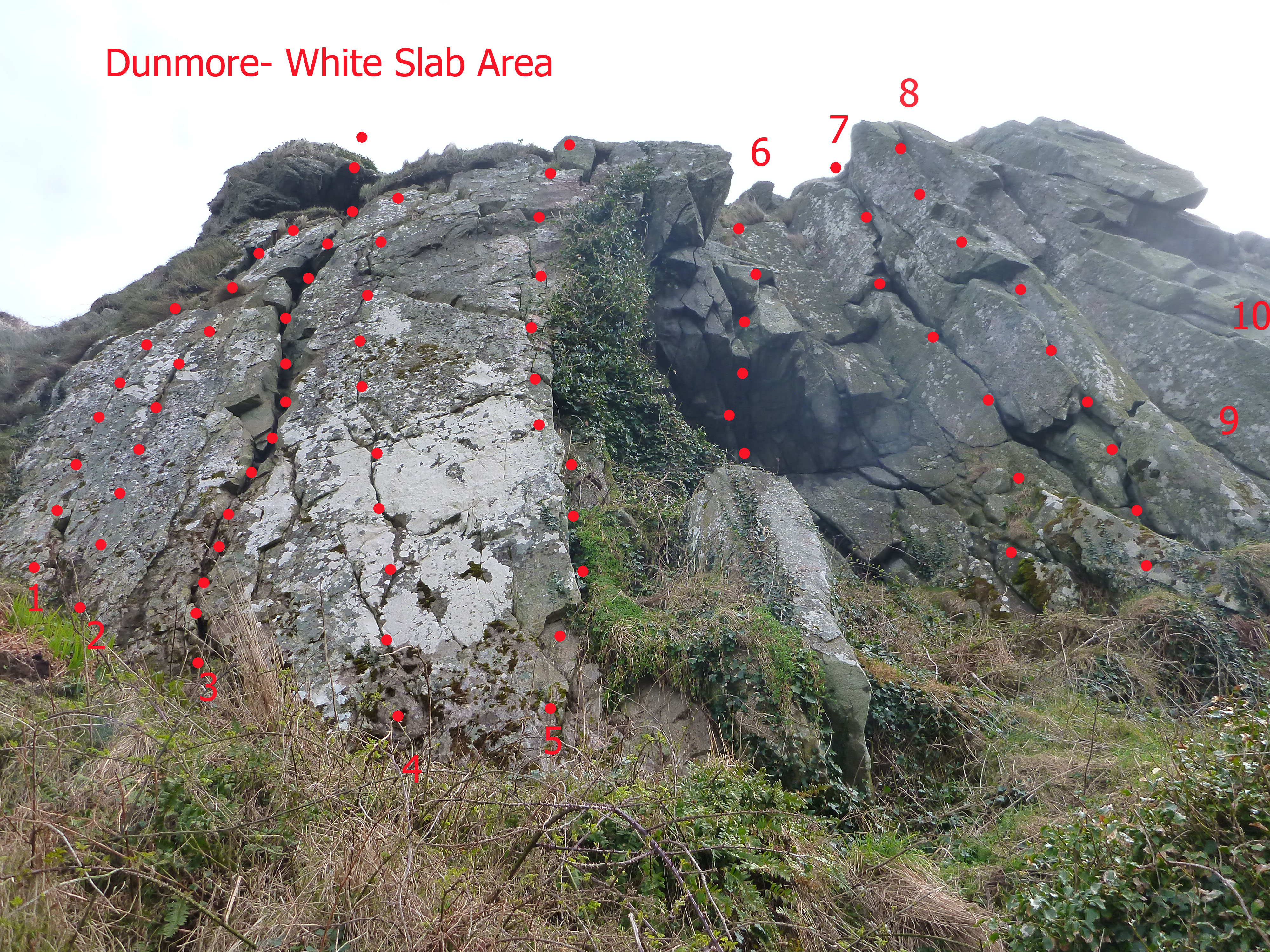 Dusty Mayday

Comments
alantees - 01/02/2023
from the left, Toenails, Tweezers, Dusty Mayday, Caratra Cracks, Oxo in October, The Wurlitzer, Calamity Collins, 10cc, Peapod and Fluid Inclusions.
alantees - 08/04/2019
Any route up the middle of the white area is a lot harder than V. Diff. I suspect it was further left and has been superceded since the excavation of Caratra Crack.