OXO in October *
Location: Culdaff - Dunmore Head
Grade: S -
Length: 15m
First ascent: B McDermott, P McDermott
Route Description:
Start: 1 m right of Dusty Mayday. Takes the right edge of the white slab.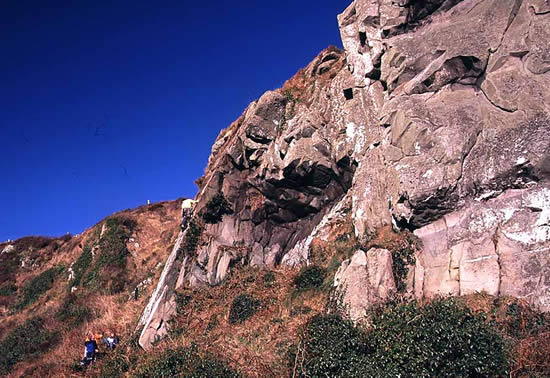 Oxo in October - A fine severe at Dunmore Head, Culdaff

Comments
Alan - 16/04/2010
Keith, Look around the corner on the right, amongst the brambles!
Keith Monaghan 10/4/10 - 11/04/2010
Nice route but no protection to about 20ft up
Iain Miller - 06/05/2008
Yep, good route and worthy of a star!