Millar's Mills Ltd., 07448133
Location: Culdaff - Dunmore Head
Grade: HVS 5b
Length: 10m
First ascent: N Grimes, A Mlllar (12/91)
Route Description:
Suppliers of high-quality agri-chemicals. Climb steeply into and up the left-hand groove to the right of the roof (F0.5 or F1 protect the crux bulge). Ireland's first sponsored rock-climb, and the start of a new era of professionalism in the sport.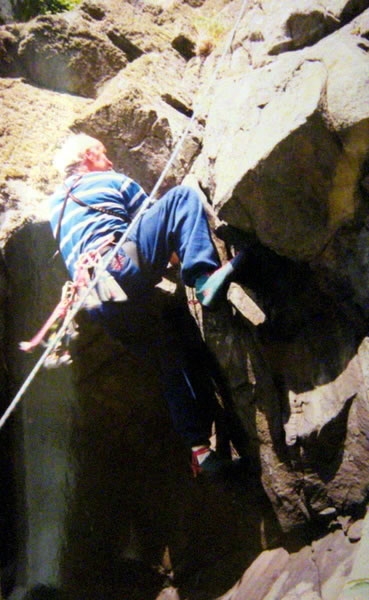 Millar's Mills Ltd. - Marty on Millar's Mills Ltd 1984. Willie Canning led. Marty and Mark seconded.

Comments
Pete - 18/11/2009
What did you think of it?
MartinMc Guigan - 17/11/2009
Climbed this with Mark my son and Willie Canning in 1984. Willie lead amd Mark and I seconed.