Tina's Crack
Location: Culdaff - Dunmore Head
Grade: HS -
Length: 17m
First ascent: J Rotherham, M Patton
Route Description:
Start: 1m right of Diversion. Climb crack using bridging and some jamming to gain large ledge at mid-height. Continue directly up over overhangs and ledges to top.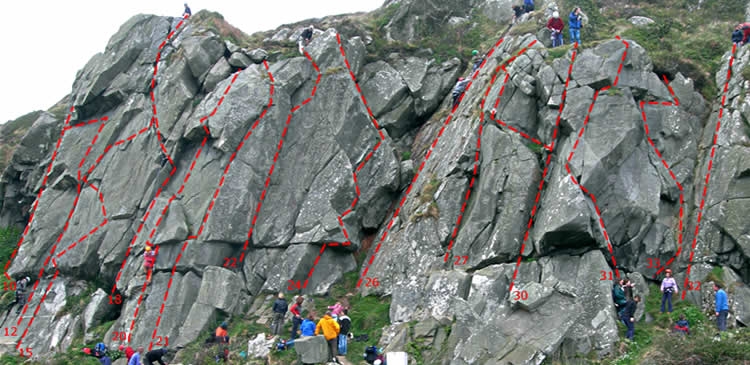 Dunmore Head (Main Crag) Topo - See Online Climbing Guide. A Marker is Route 26 (SRS Slab - V Diff)

Comments
No Comments have been added so far.