Cheatin' Bitch *
Location: Culdaff - Dunmore Head
Grade: S 3c
Length: 13m
First ascent: J Rotherham, G Hamilton (12/81)
Route Description:
Start: 2m right of Barbara's Baby, on the left-hand - side of the gully. Handjam and layback up deep crack into bay above. Continue up, and exit left of slab.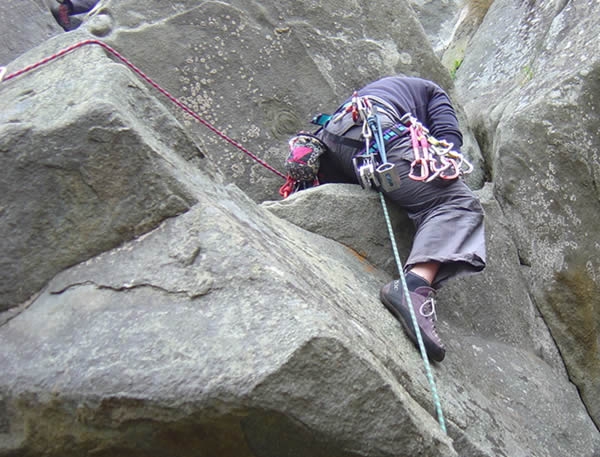 Saddling the Horse - Darin 'saddles the horse' after hauling her way through the layback start to Cheatin' Bitch at Dunmore Head, Culdaff. Climbfest 2006.

Comments
Kevin Kilroy - 16/05/2007
Absolutely ridiculous moves on this route, loved it though!