S.R.S. Slab *
Location: Culdaff - Dunmore Head
Grade: D -
Length: 15m
First ascent: B McDermott, M McDermott
Route Description:
Goes up the centre of the moderately angled white slab immediately right of Chockstone Gully. Standard route for beginners.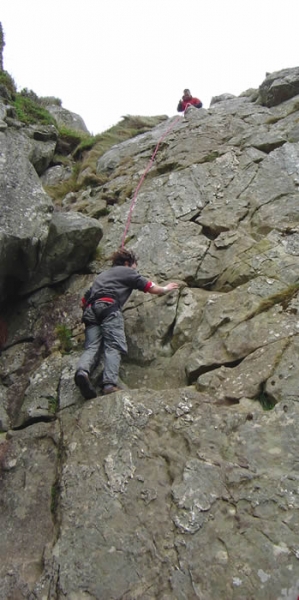 Another Niall, Another Route - Niall, a raw beginner in a borrowed harness and a pair of daps, seconded SRS Slab with such ease that he was sent up Orange Blossom (HS) next and made equally short work of that. Climbfest 2006

Comments
alantees - 14/05/2023
Anthony Feeney gave the slab a good clean in 2023. Now numerous variations.