S.R.S. Slab *
Location: Culdaff - Dunmore Head
Grade: D -
Length: 15m
First ascent: B McDermott, M McDermott
Route Description:
Goes up the centre of the moderately angled white slab immediately right of Chockstone Gully. Standard route for beginners.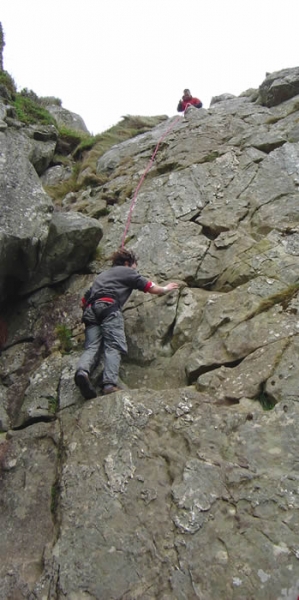 Another Niall, Another Route - Niall, a raw beginner in a borrowed harness and a pair of daps, seconded SRS Slab with such ease that he was sent up Orange Blossom (HS) next and made equally short work of that. Climbfest 2006

Comments
No Comments have been added so far.