Colmcille Corner
Location: Happy Valli Crag
Grade: HS 4b
Length: 25m
First ascent: Alan Tees, Bill Magowan, Valli Schaffer 28/05/06
Route Description:
Takes the most obvious corner on the crag.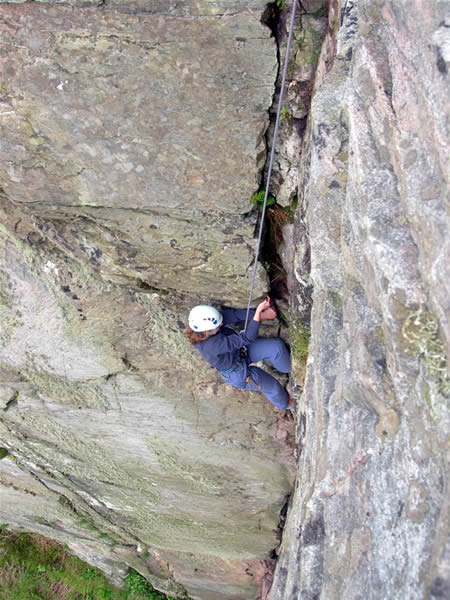 Collmcille Corner. - Climber is Aine, of the Climbfest.

Comments
georgec - 19/07/2021
Great route and well protected.
Anthony Feeney - 21/06/2011
One of the best HS routes I've ever climbed. Starts easily on a series of small shelves on the right wall but gets harder and pumpier as you are forced to bridge left into the corner. Well protected.
Martin Mc Guigan - 20/09/2009
Excellent HS right up at the top of the grade.
John Dunne - 05/06/2007
Great route, but not 40m in lenght. More like 25m
Alan Tees - 06/09/2006
Alas, prone to wetness. Will consider water diversion project on next visit.