Poltroons
Location: Happy Valli Crag
Grade: S 4a
Length: 22m
First ascent: Alan Tees, Sandra Kennedy, Valli Schaeffer, 2/09/06
Route Description:
About 20m right of "Colmcille Corner" climb one of two short corners, and move up left to reach obvious ledge. Steeper, but well protected, climbing leads directly to a second narrower ledge, from where a series of rightward trending steps leads to a vegetated ledge. Climb directly up clean wall to the top.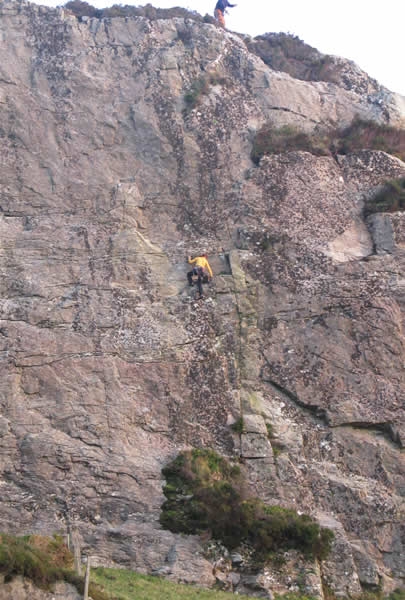 Poltroons, Sev. Happy Valli Crag. - Pre- Hangover Valli climbing!

Comments
No Comments have been added so far.