Muck on Top
Location: Happy Valli Crag
Grade: S 4a
Length: 20m
First ascent: Valli Schafer, Alan Tees 17/06/07
Route Description:
Approx 3m left of "Ox Stair" gain a ledge and a leftward rising crack to the bottom of a leaning corner crack. Climb it on good jugs, and continue directly to the top.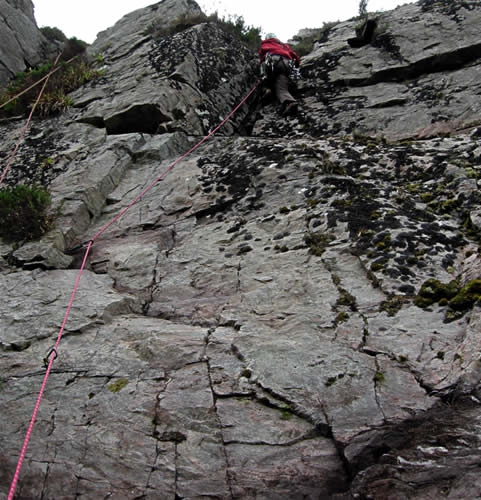 Muck on Top - At Happy Valli. A nice Severe.

Comments
No Comments have been added so far.