sand piper
Location: Doagh Island
Grade: VS -
Length: 20m
First ascent: S Read, E Ross (April 2005)
Route Description:
Take the line to the right of sand storm, excellent easy climbing to start, taking an exposed airy line right up the face of the arete from the grassy ledge at mid height to finish. Again the belay is miles away so a stake would be useful. Class climb that might be touching on VS and may be worth a star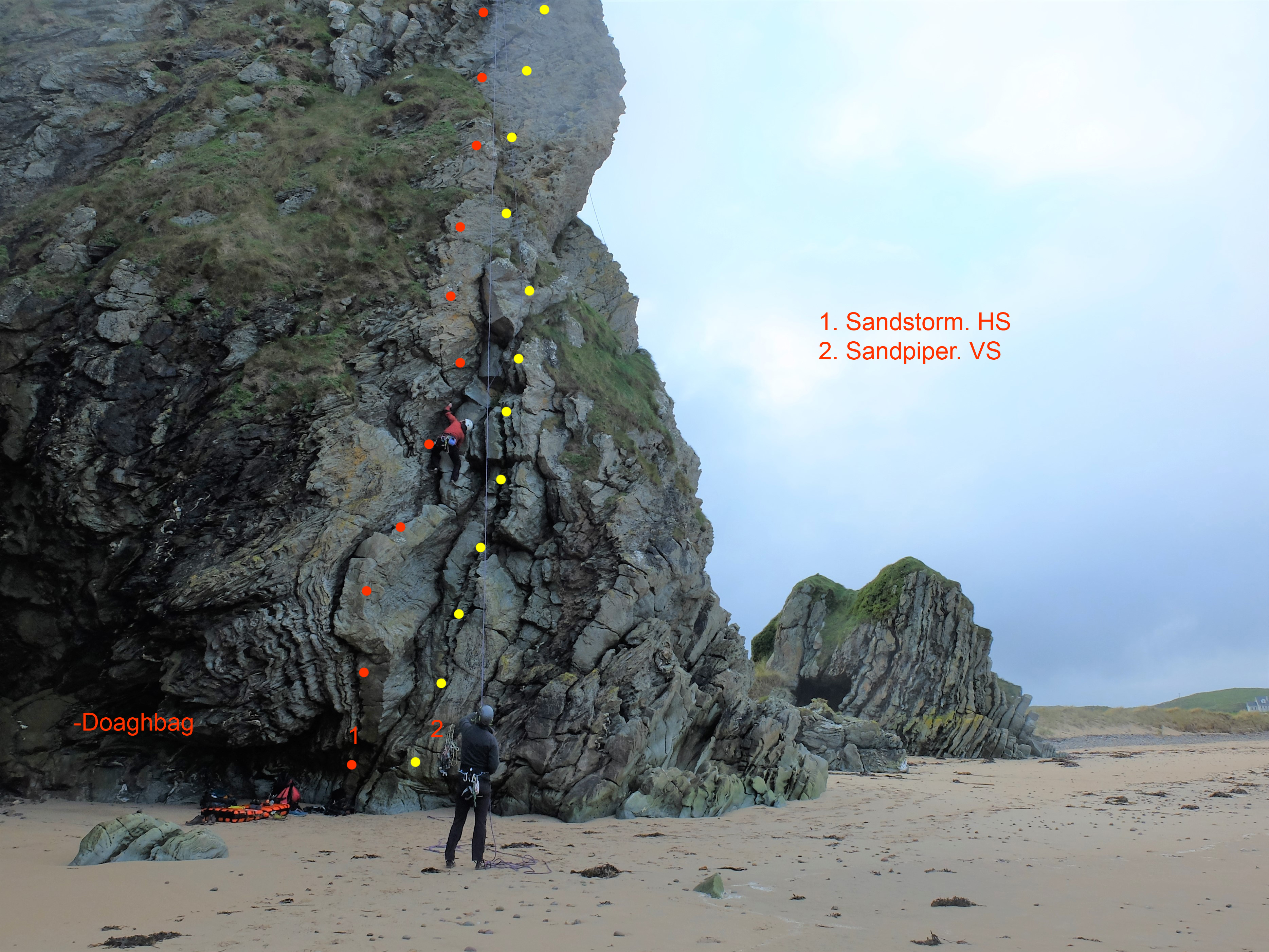 sand piper

Comments
alantees - 02/12/2020
Sandpiper maybe HS and Sandstorm harder.