Claymore Crack
Location: Malin Head (The cauldron)
Grade: VS 5a
Length: 12m
First ascent: Alan Tees, Geoff Thomas, 11/04/11
Route Description:
This takes the fine steep, left trending crack up the centre of the north facing wall, just right of Roxfox. 5a crux to start, no harder than 4b above. More Details (1 Comments)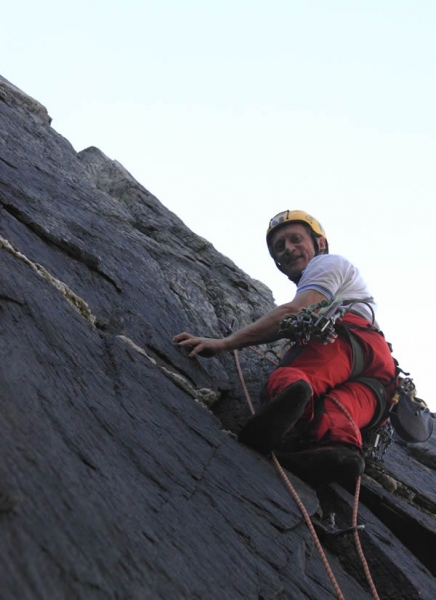 Claymore Crack - At Malin (better name than Sniper, dont you think?)

Comments
alantees - 19/07/2023
I think the hold that broke off, was a foothold low down. Without it, it is bloody desperate, for me anyway! harder than 5a?
George B - 19/07/2023
This was also done on a top belay. Big lunging move to start which requires total commitment because if you miss the hold you will not be able to regain your stance. The next 5 moves are good quality hand holds with small notches for your feet. There is one move at the top which requires a bit of thought. A.Tees mentioned that a hold on the first move has broken off which might bump the grade slightly higher.