Outbreak
Location: Culdaff - Dunowen (Campsite Area)
Grade: HVS 5a
Length: 25m
First ascent: Andrew Tees, Rian O Murchu 21/6/2020
Route Description:
Start in a black corner 10m the right of Ballyharry Buoy, out along along a small ledge above the water (may be inaccessible in high tide). Climb the jagged crack above to a stance on a small spike, then follow the crack up and left, strenuously at first then easing. Gain the ledge above then more easily to the top.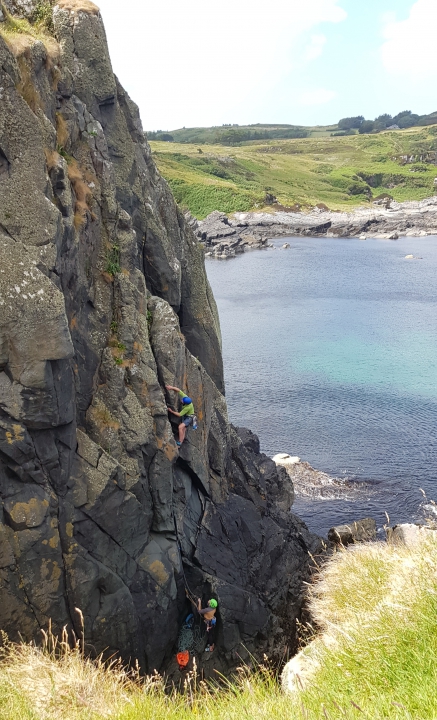 Andrew Tees on the FA of Outbreak

Comments
andrewtees1981 - 04/08/2020
Needs a second ascent to confirm grade...