Loophole
Location: Leenan Head
Grade: D -
Length: 30m
First ascent: NWMC 1/06/1955
Route Description:
This route is on the Urris Hills just above Leenan Bay.  Walk up to Gr316429, where there is an outcrop of rock facing east on the upper flank of the second summit from Mamore Gap.  The route is described as an arete, followed by a tunnel, a slabby corner, and a final awkward corner.  There is a slab alternative to the initial arete, on it's right.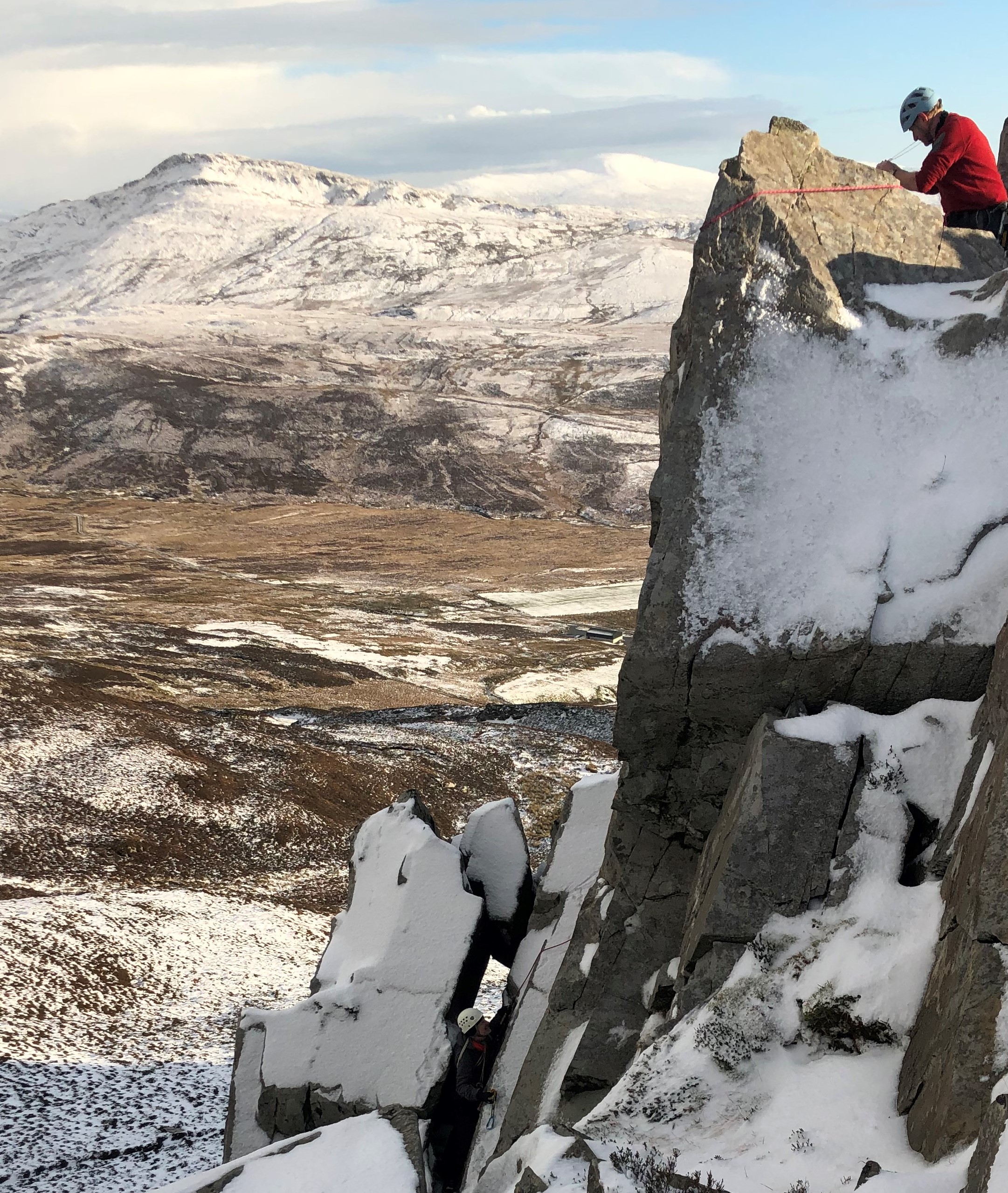 Comments
alantees - 25/01/2021
It waited 56 years for a winter ascent!!