Seventy Heaven
Location: Glenagivne Wall (The Music House)
Grade: HS 4a
Length: 25m
First ascent: Alan Tees, Eugene Doherty 18/04/2021
Route Description:
Near the centre of the lower wall is a big flake, with a Y crack above.  Start below the flake and ascend to gain its left hand side. Continue up the crack, choosing the left hand fork, which leads to a grassy ledge with a good horizontal belay crack at the back.  Escape is across the exposed heathery terrace to the right, or abseil (or continue up the next tier of rock)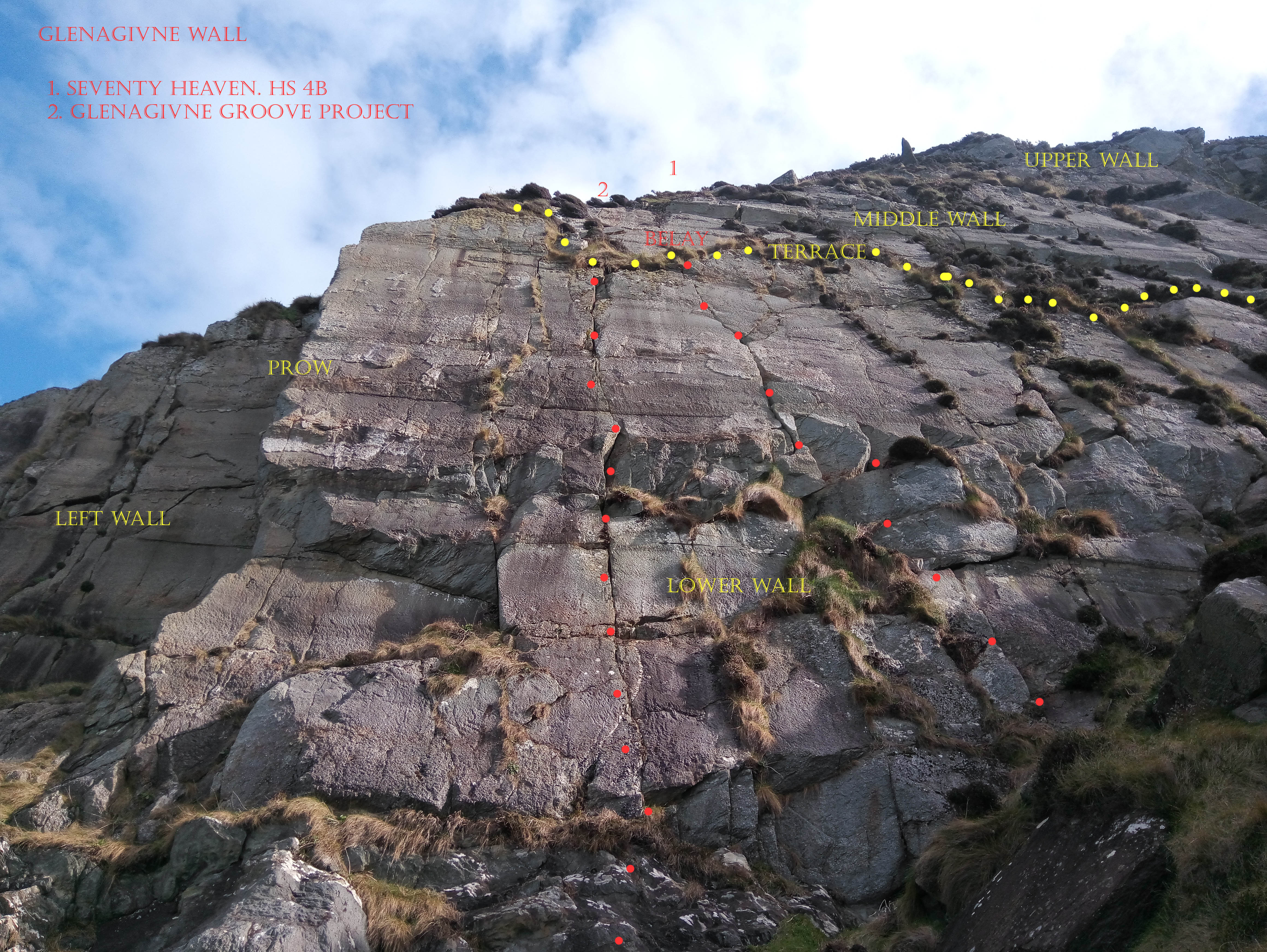 Early days of development

Comments
alantees - 07/07/2021
A better and more direct start has been cleaned to this route, and it now is \'vegetation free\' and probably about Severe 4a. No better severe on the peninsula.