The Dutchman**
Location: Glenagivne Wall (The Music House)
Grade: HVS 5a
Length: 30m
First ascent: Alan Tees, Sean Convery (alt Leads) Eugene Doherty 3/06/21
Route Description:
Towards the left end of the wall is an obvious crackline going from the bottom straight up the wall to a ledge.  Climb it whatever way you can. Sustained, but very well protected throughout with nuts or small cams.  A second short pitch can be added from the ledge, over a big flake and short crack to a large vegetated area. Escape options along the vegetated ledge towards Glenagivne.
Alan Tees, Sean Convery (alt Leads) Eugene Doherty 3/06/21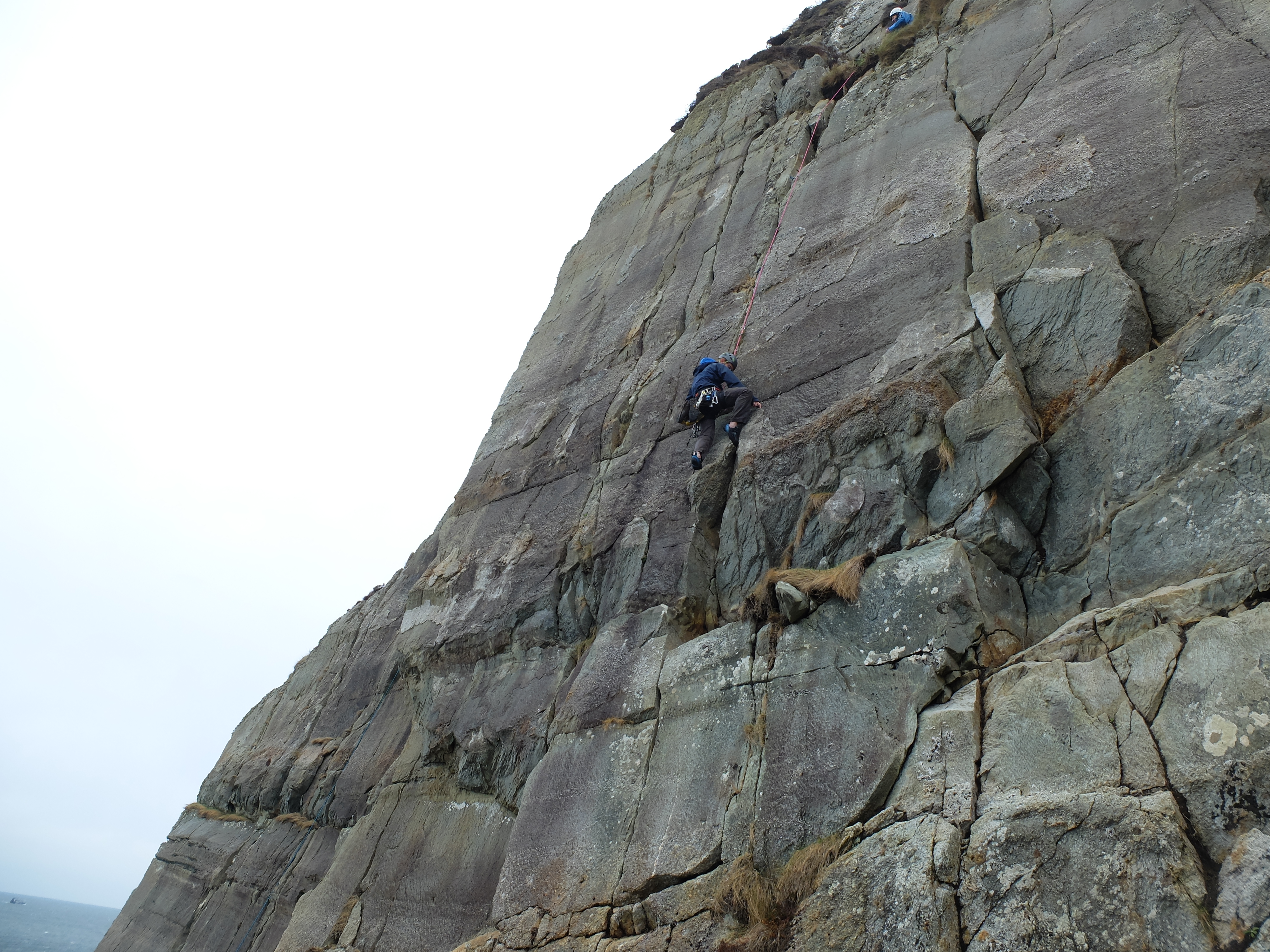 The Dutchman**

Comments
georgec - 11/04/2022
Thoughtful and consistent climbing, well protected throughout. Worthy of the stars, a great route.
alantees - 12/08/2021
Nancy Whiskey climbed and renamed Ginger Lady- same thing really, listen to Rainy night in Soho, by yer man from the Pogues,
alantees - 12/08/2021
Nancy Whiskey climbed and renamed Ginger Lady- same thing really, listen to Rainy night in Soho, by yer man from the Pogues,