Caruso**
Location: Glenagivne Wall (The Music House)
Grade: VS 4b
Length: 25m
First ascent: Alan Tees, Geoff Thomas 15/07/21
Route Description:
This \' Must do route \' takes the obvious corner left of the lower wall (left of The Music House).  Scramble up to the ledge at the base of the corner.  Layback the corner using biggish cams or hexes for protection.  You will need at least 4, but the rock is reassuringly grippy.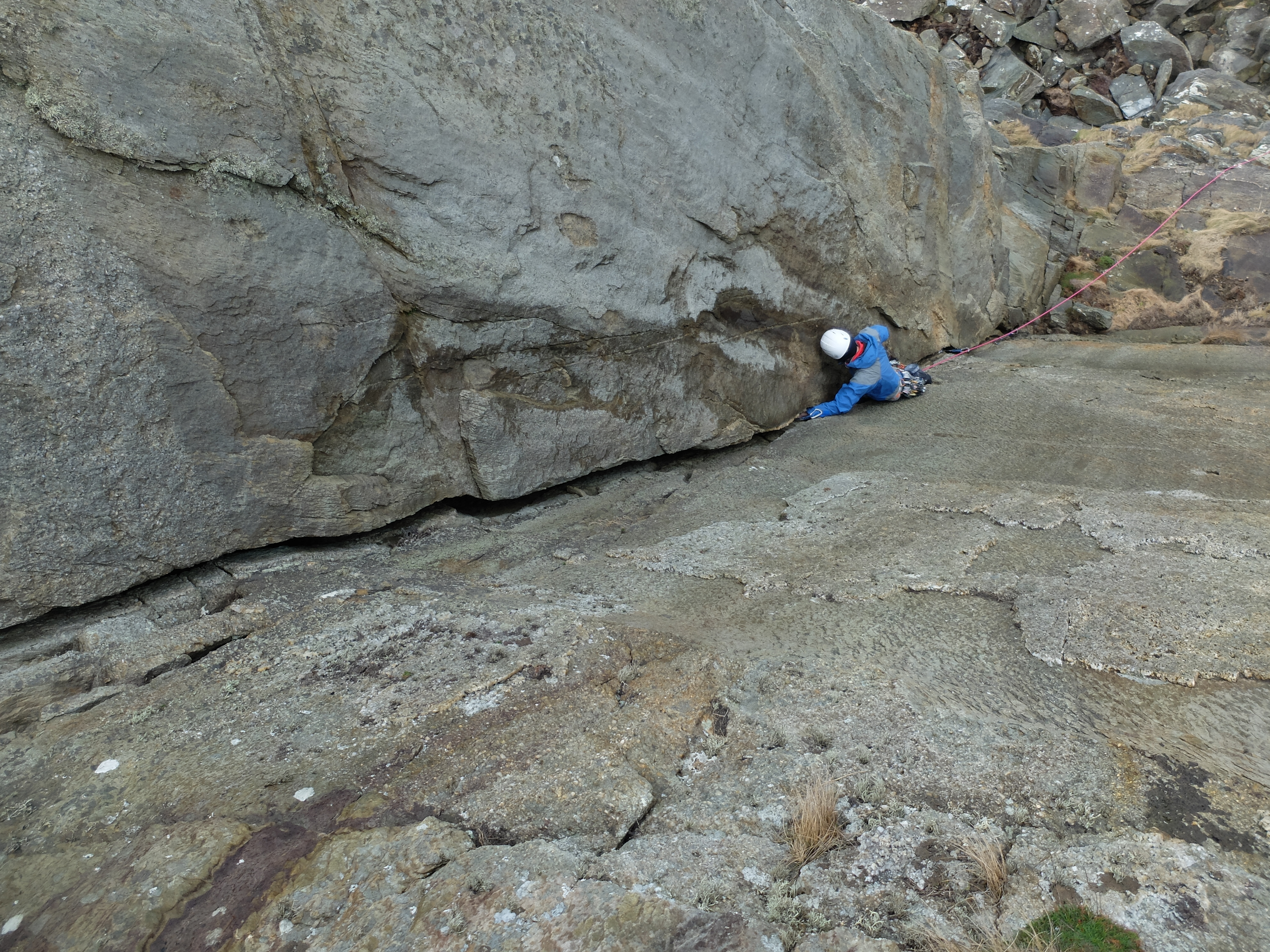 Caruso**

Comments
georgec - 11/04/2022
A compelling line, with nice moves and well protected. Laybacking is not essentially. Felt harder than 4b on damp rock.
alantees - 19/07/2021
Number 2 is Caruso.