Far Pagoda
Location: Doagh Island
Grade: S 4a
Length: 10m
First ascent: Alan Tees, Finbarr Mullin 21/04/23
Route Description:
On the wall left of the cave, is an obvious right facing corner.  Climb up easily in the corner, traverse left to gain the twisted 'Pagoda- like' pinnacle. A short series of strenuous, well- protected moves, on big holds, leads onto the spongy grass at the top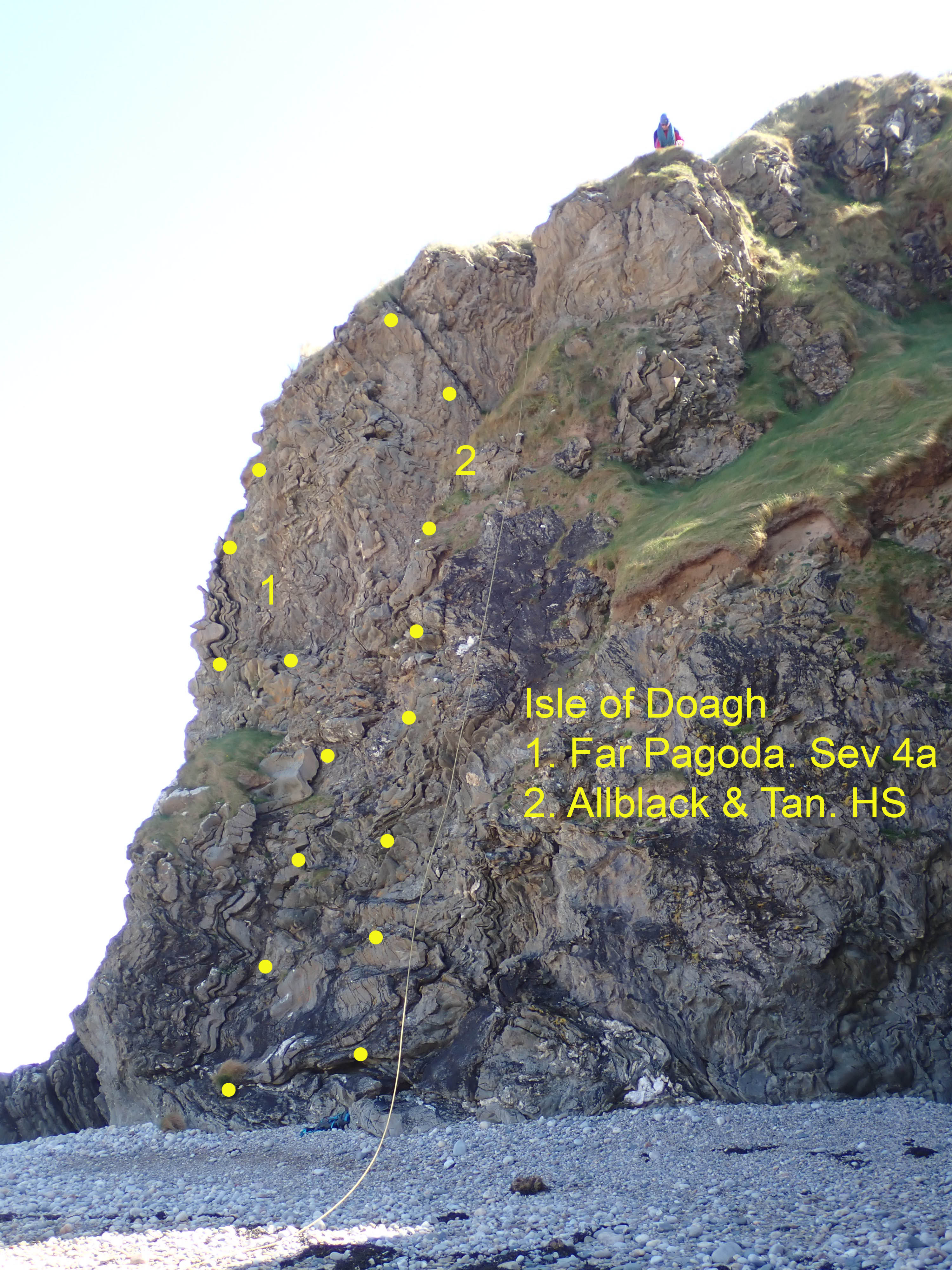 Far Pagoda

Comments
alantees - 05/05/2023
Jack Bergin led a variation, starting further left, beside a low cave. More direct, but similar grade.