Nordkapp * * *
Location: Owey Island (East)
Grade: VS
Length: 25m
First ascent: D Walsh, P Butcher (June 91)
Route Description:
Climb the right trending corner, shelf at one-third height, crux just above this, gaining the twist of the corner.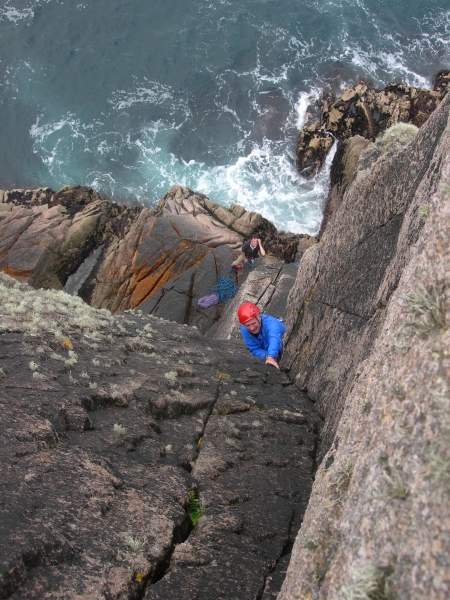 Nordkapp, Owey

Comments
georgec - 23/06/2019
A good route and worth the stars. I though the crux was hard enough for the grade and tricky to protect, small wires very useful.
Peter Cooper - 26/06/2007
I too would add that this is a VS 4c and would argue that this route is nothing less than a 2 or 3 star route. An excellent line, a definate crux with interest held all the way to the top.
Martin Mc Guigan - 29/08/2006
I climbed this route in July 06 and think the grade should be VS4c
Alan Tees - 29/12/2005
Nice route and worth a star.