Norwegian Jumping Penguin *
Location: Cruit Island - Albatross Zawn
Grade: E1 5b
Length: 15m
First ascent: P Brennan, N Kielt, 3/5/10
Route Description:
Start as for Best Possible Taste. When you reach an obvious undercut on the steep left wall make a tricky move left to the base thin crack, then follow it to the top.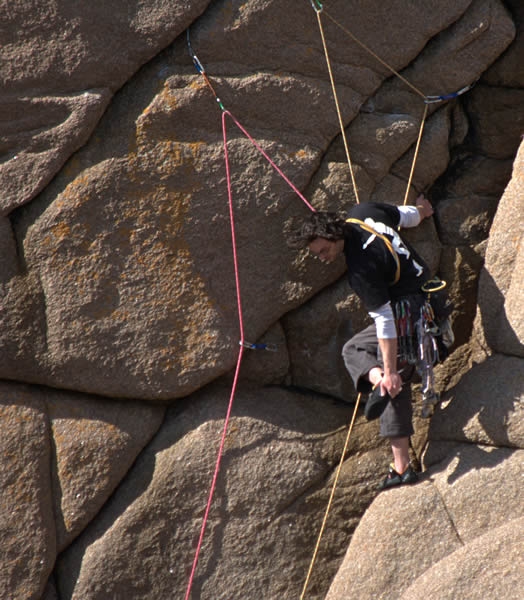 Norwegian Jumping Penguin - Working out the moves on the first ascent

Comments
pt811 - 16/05/2022
Great moves on the flake to the top. Solid gear all the way. Great climb looks harder than it is.
Pete - 07/05/2010
I expect lots of hits on this page from confused ornithologists searching out new species.
Lynda - 06/05/2010
The lesser spotted Norwegian Jumping Penguin??