Juliana
Location: Scalp na gCapail
Grade: VS 4c
Length: 25m
First ascent: M.Daly B Proctor 29.09.19
Route Description:
A further 8m to the right there is an overhang at mid height and a second overhang near the top.  The route climbs through the middle of the two overhangs.  Move up to the lower overhang and climb through it.  Continue up the wall to a stance below the second overhang. Climb to the crack in its centre and gain jugs above.  Mantle over it to the top (crux).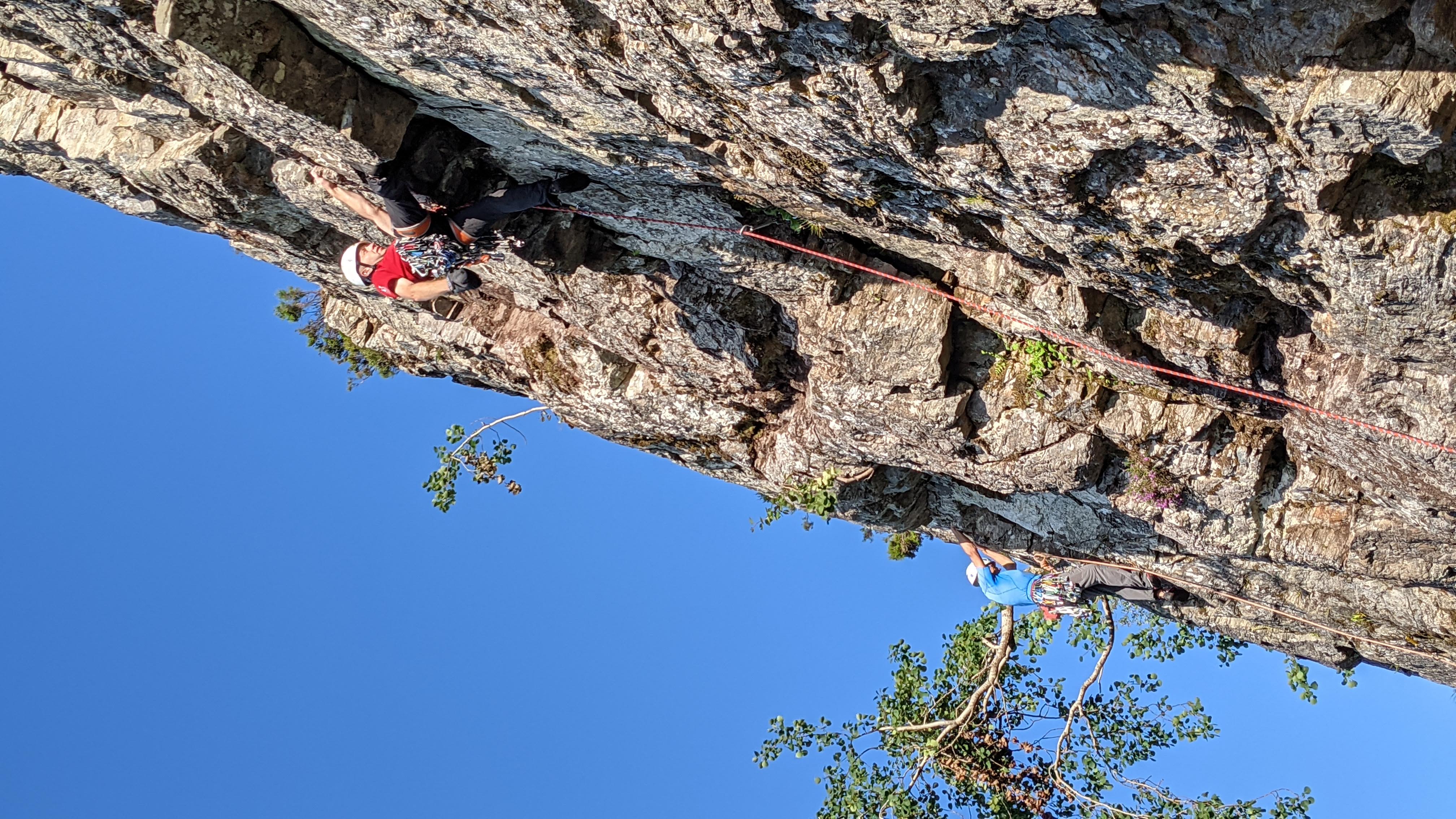 Juliana

Comments
georgec - 19/07/2021
The overhangs are not as hard as they appear from below, also reasonably good protection on the crux moves.