After 4 days camping in Knoydart, bagging Margaret's last couple of Corbies in that area (we were joined by PJ, Anthonius and the 'Bessie Boys' – fresh from success on the Aonach Eagagh,- for a couple of nights) we headed up to Elphin, and kayaked into the base of Suilven from the east. The Bessie Boys walked in from the west, having been forced to abandon their mountain bikes early on. Beautiful spot to camp were it not for the midgies.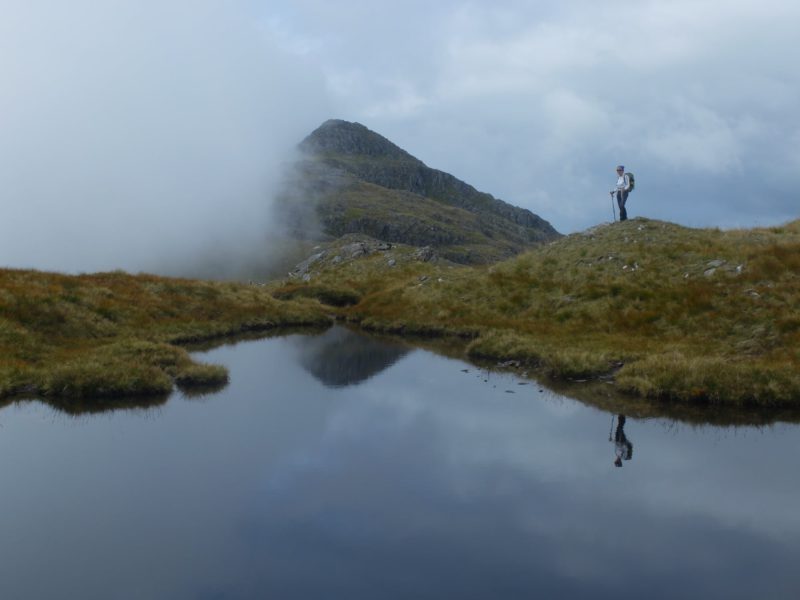 We were up early and climbed both peaks, the eastern top being more dramatic, and then paddled out, against both the flow and the wind. Never again. The fact that a rucksack was dragging in the water, and the boat appeared to be slowly sinking, didn't help. PJ-ANT and the Bessie Boys headed even further north to climb Ben Hope, the most northern Munro, and we made our way south to meet up with Finbarr, who had been blown away by Blaven on 2 consecutive days. After knocking off another Corbie at Killilan with Margaret, we went to Skye to climb 'The Spur', a ** scramble up Sgurr An Fheadain, and the Forcan Ridge on the Saddle the following day (last time I did that was 1977 with Brendan Twomey and Freezie Lee).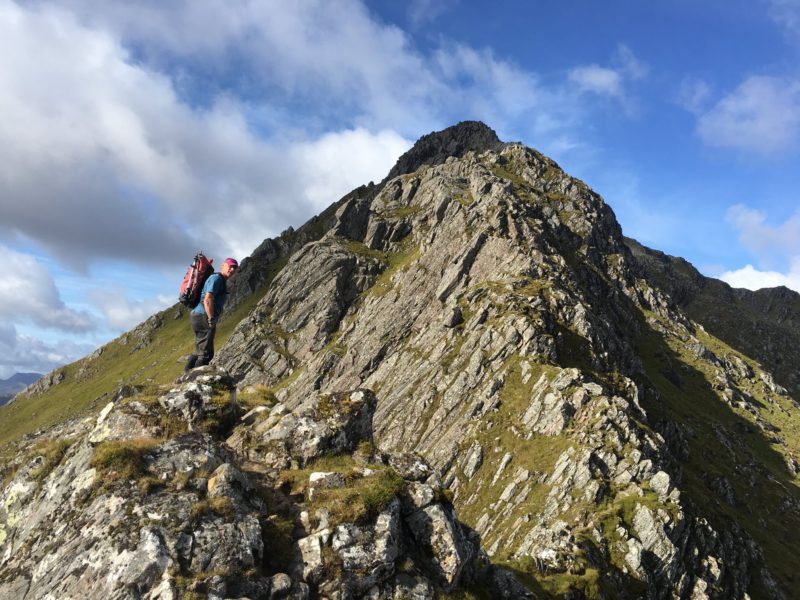 A rest day in Fort William, then Curved Ridge on the Buachaille with Finbarr and Ant, while Margaret and PJ got another Corbie in Glen Etive. Then we headed for Inverness, PJ and Ant homewards, and Finbarr to the Ring of Steall- the last of his objectives. He did it in fairly adverse conditions in 5.5 hours, then broke his leg on the way down, and drove home. He is now in plaster in Dungiven.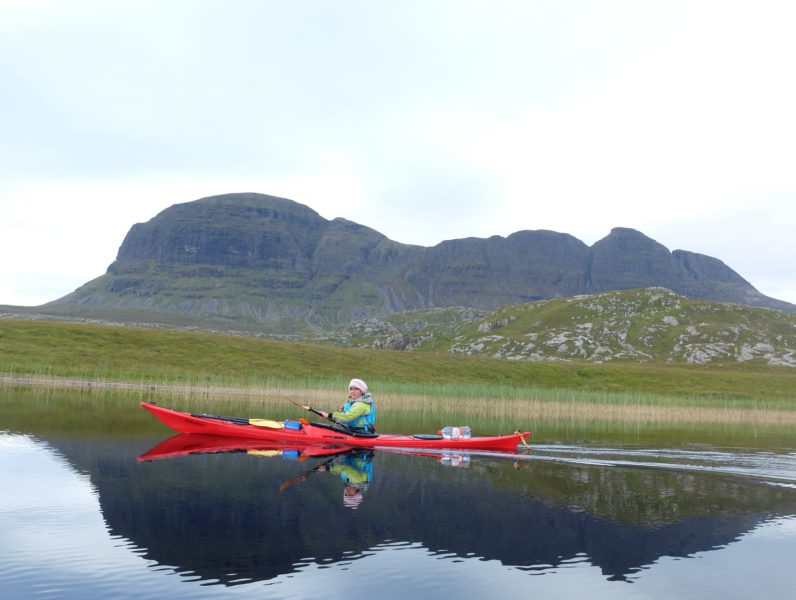 Meanwhile, we did Wee Wyvis, another Corbie with Jimmy, then went to Braemar and got another 3, totalling 9 for the trip. Herself well pleased, me knackered.
Alan